About Us
Brenda McEntee,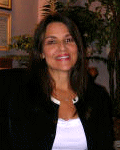 President/Outreach Director
Brenda spent her childhood and school years in Wilmington NC. Living with her parents, she grew up in the church. Her parents were founders and pastors of Jesus Ministry Inc., a ministry they founded in the early 1980's. Here locally, they pastored a church and ministered via radio.
Brenda pursued a career with US Airways, where she was employed for 15 years in Charlotte NC.
After her marriage to John, she resigned US Airways to pursue her calling to help hurting women and children. Brenda, a former Guardian Ad Litem and SC Certified Sexual Assault Resource center volunteer acquired the experience necessary to counsel the needy through the "system" while working on their provisions for housing. Governor Jim Hodges awarded Brenda the "HERO" award for "Exceptional dedication and work for children in the state of South Carolina.
It was at this junction where God called her to Found and Direct the Outreach of Jesus Ministries Church and Outreach, a North Carolina Corporation of which she is now President and Outreach Director.
Brenda was awarded a 2006 New Hanover County "Volunteer of the year award" and nominated for the North Carolina Volunteer "Medallion Award".
---
John McEntee, Sr.,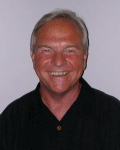 Pastor

John was born and raised in the Philadelphia area. After being born again in 1975, he spent years in a New Jersey independent charismatic church ultimately serving in song, bus ministry and teen bible teaching.
He pursued his Bible study at Rock Bible Institute & Church in Virginia Beach serving under Pastors John and Ann Gimenez.
In 1980 John was appointed a position with the Christian Broadcasting Network as a Media Buyer for the nationally syndicated 700 Club program. He was awarded the "Presidents award for Excellence" by Pat Robertson in 1983. This award was presented in recognition of outstanding creativity, excellence, and diligent performance as an employee and in appreciation of the Christ-like example set for others.
In 1988, John founded his own company, Master Media Enterprises, Inc., which markets nationally syndicated Christian television programs. MME services includes media placement, in and out-bound telephone service, product fulfillment and a myriad of opportunities and services to the Christian Television marketplace.
At that time, after 28 years of independent study and practical Christian growth, John co-founded Jesus Ministries Church and Outreach — along with his wife Brenda. "Although I could have never anticipated this call on my life, I have graciously accepted the challenge God has given to my wife and I. The fruits of our labor and the lives changed through this ministry have far exceeded my ability to comprehend." All the Glory belongs to God.
Learn more about Master Media Enterprises Inc.
---
Chris Nixon,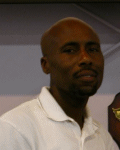 Associate Pastor

The ministry of Christopher D. Nixon is marked with sensitivity and care for others. His greatest joy is preaching the Gospel of Our Lord Jesus. He reaches out to the hurting with encouragement and compassion. Born and raised in Wilmington he has diligently presented the message of God's salvation for over 15 years. Under the leadership of Rev. C. Howard, St. Andrews A.M.E. Zion Church, Chris entered the ministry in 1989. Chris Nixon is a graduate of Emmanuel Baptist University of Connolly Springs, NC.
He holds a BA in Theology. Since his inauguration at Jesus Ministries he has instituted "Men of Integrity" a ministry of edification and restoration to men, and has initiated the church Sunday School. He is married to Marlene and has one son Jerod.